… and a complete digital procurement process is completed: from item selection to order placement to entry in accounting.
(e)Procurement – the right step into digitalization
smartPRO was developed to make indirect procurement as simple as possible.
All internal company and tax requirements are covered.
smartPRO is an essential module for strategic procurement to optimize operational procurement quickly, cost-effectively, and sustainably. As a partner of the procurement alliance, scaling effects are achieved.
smartPRO is a procurement project and not an ordinary trading platform
smartPRO is much more than an online store, online marketplace, or C-parts management. We take a neutral look at your needs.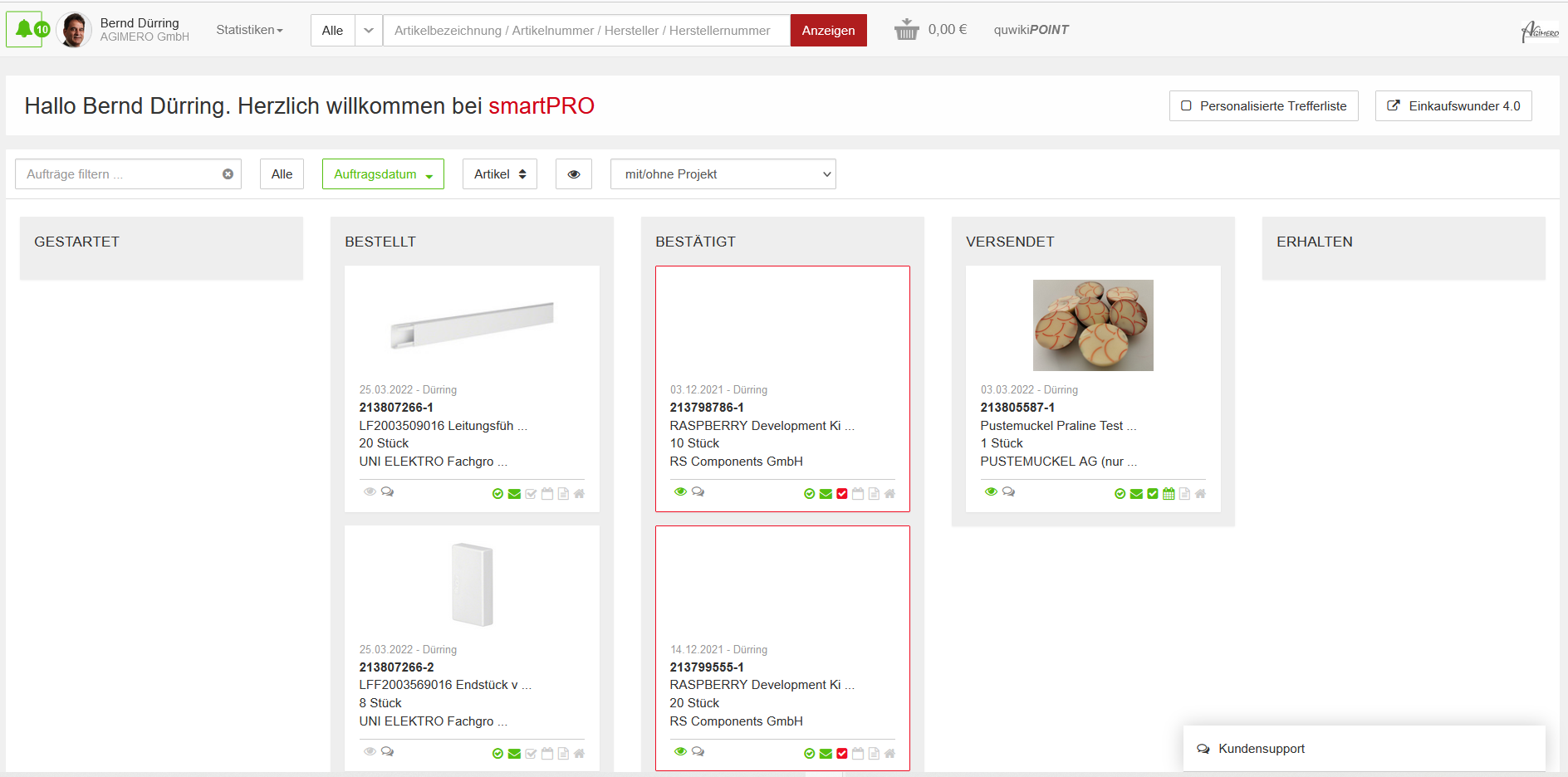 Your partner in procurement
smartPRO — Not just a shop but your procurement solution

smartPRO — tailored to your needs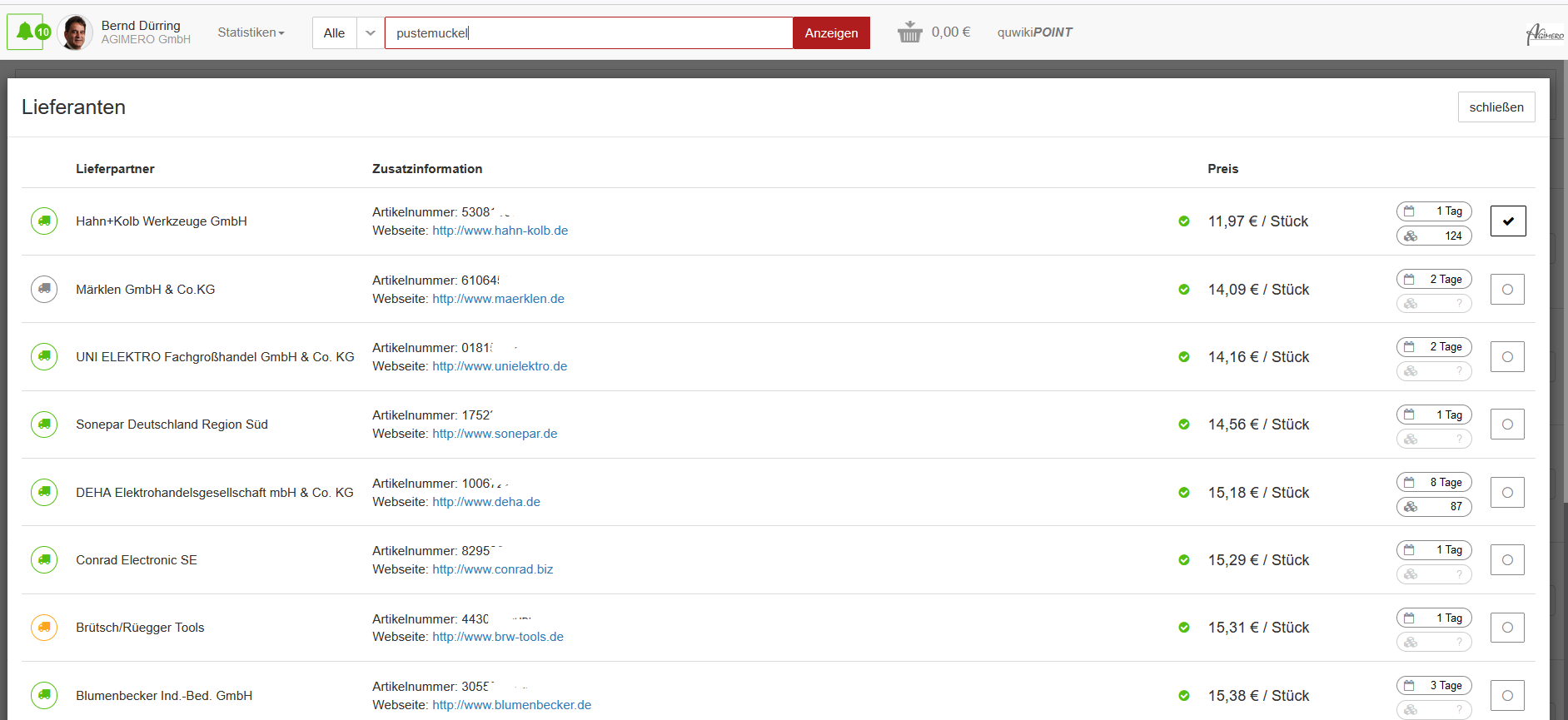 smartPRO expands your procurement team and brings methods, suppliers, price savings, and technology right along with it.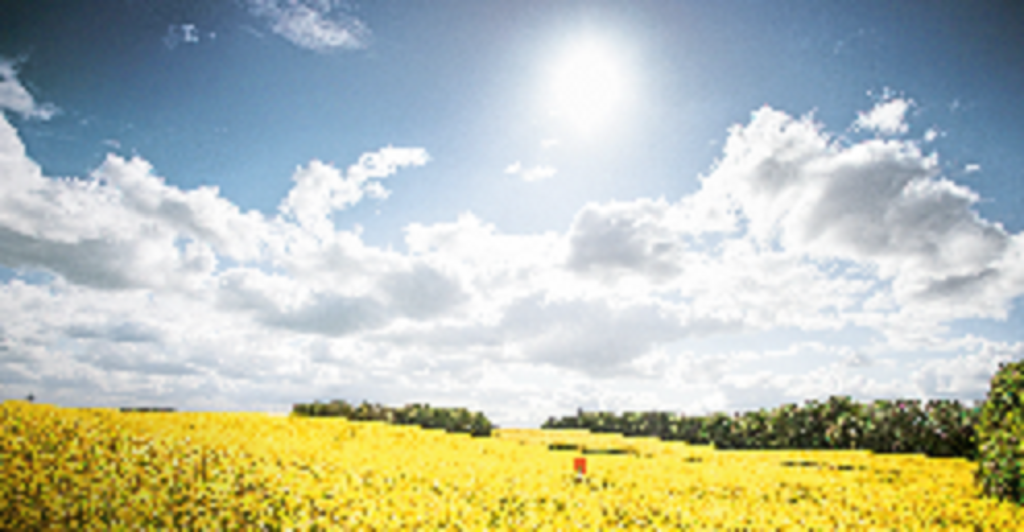 Not all procurement departments want to use smartPRO — the innovative ones do.
Schweitzer Fachinformationen
Advantages from the point of view of the ordering person
Admittedly, those who expect functions and manipulations from online stores and internet supermarkets will, unfortunately, be disappointed with smartPRO.
From the beginning, the focus is on the optimal coverage of demand in the company regarding business management and time. The human resources department's needs are different from those of the maintenance or toolmaking departments. The finance department expects correct account assignments such as cost centers, projects, or G/L account assignments. The IT department may only want to order certain keyboards and mice, and there is a glove and clothing schedule in the case of work clothing. All of these and a few more requirements for an eProcurement system are covered by smartPRO.
The dashboard displays all ordered items with their status on one page.  All information is available via mouse-over functions. And if that is not enough, you can communicate with our support team directly from smartPRO using smartCHAT.
Because of the openness and transparency, most customers view invoice auditing with a "ship-to-stock" view. This means that invoices are audited randomly for individual items, and the audits are carried out according to the susceptibility to errors. This is possible because MARBEHO Solutions GmbH already carries out invoice verification and excludes the possibility of incorrect invoicing due to the fully automated invoice verification. Should a delivery nevertheless be incorrect, the reversal is carried out using smartRMA at any time in a comprehensible and transparent manner for all parties involved. Because a good purchasing process also considers the process after receipt of the goods.
Advantages from a financial perspective
Advantages from the point of view of those responsible for purchasing
As a procurement tool for strategic purchasing and strategic finance, the smartPRO concept is designed to ensure that you always retain purchasing sovereignty over your processes. Transparency and openness are not only philosophies but lived practices.
Complementary services of MARBEHO Solutions GmbH facilitate the implementation and, thus, the short-term ROI.
Complement your team with procurement professionals to benefit from our:
subject matter expertise,
software solutions for planning, operational and strategic procurement,
suppliers and already negotiated framework agreements,
digital interfaces, as well as,
all other necessary technical and process knowledge.
And most of the time, we also finance ourselves through the benefits of the procurement alliance.
Project implementation is possible within a few days.
Developed with procurement professionals for procurement professionals by procurement professionals.
smartPRO focuses on simplicity and deliberately dispenses with manipulative marketing tricks and sales boosters. Demand in a company is covered smartly and optimally from a business point of view. For this purpose, the negotiated framework contracts of the purchasing alliance can be used, or the company itself can contribute as a "lead buyer."
smartPRO is dynamic. It is of no particular importance whether it is accessed as an OCI (Open Catalog Interface), as a web service, or via POINTi. Interfaces fail because of the will to implement them. smartPRO connects to other systems as an AddON and communicates via various interfaces such as XML, IDOC, or CSV. Invoices are offered in various formats, including ZUGFeRD. In this way, clearances in the financial area are also achieved.
The digital procurement solution for operational purchasing in the indirect area
Your partner:
MARBEHO Solutions GmbH
As a partner of the procurement department, openness and transparency are lived practices, as we are convinced that this is the only way to achieve genuine added value for the company.
smartPRO is exclusively remunerated by the commissioning companies to utilize any advantages in the procurement market fully.
The operational processing of requirements is highly automated and fully integrated. In the single-creditor model, invoices are already checked in smartPRO and digitally transferred to financial accounting – of course, fiscally correct and with VAT shown.
Thus, you expand your purchasing team with value-adding capacities and have to worry very little about eProcurement but always retain purchasing sovereignty.
MARBEHO Solutions GmbH is not a mass supplier, marketplace, or internet supplier but your partner for procurement solutions.
smartPRO is the tool for the operative, fully comprehensive purchasing of indirect materials and services. Combined with smartPOINT and smartPLUS, you successfully expand your strategic purchasing into digital purchasing.
Customize your personal smartPRO with modules.
Are you a small company or only want to use eProcurement in a small area?
Start your eProcurement with a few demand points, catalogs, and suppliers. This package contains everything needed for the project. Smaller companies or a pilot start are thus possible for little money and effort.
For medium-sized companies
Would you like a fully comprehensive eProcurement solution without dealing with it yourself in detail or spending your own capacities?
Access to the Allianz framework contracts and articles. Only needed functions and modules are used, which can be added anytime. Standard is the best solution for smaller and medium-sized companies.
Do you need high flexibility in the implementation of digital procurement processes?
Full access to all framework agreements, articles, functions, and modules of smartPRO. An unlimited number of users enables comprehensive use in the company, subsidiaries, and sister companies. Interfaces with ERP systems and own suppliers/catalogs complete the project. A project cannot be more individual.
As an extension for your SRM

Do you already use an SRM solution and want to map the catalog area with only one OCI connection?
Use smartPRO as a long-tail or A-process partner for indirect materials. Via OCI connection, you jump into smartPRO, use all advantages and transfer the shopping cart into your SRM system. From here, the further processes run—further interfaces for purchase orders, delivery date tracking, and invoices round off your eProcurement solution.
As an extension for your ERP system
You have to operate your own eProcurement solution but want to use the advantages of smartPRO?
Own suppliers and catalogs, and integrated interfaces to the ERP system are only 2 arguments for your smartPRO.
operational. strategic. MARBEHO.
Our expert for your digitalization project.